World Environment Day – 5th June, 2022
The World Environment day has been recognized annually since 1973. It's dedicated to raising awareness on environmental issues and amplifying the message on preserving and protecting the environment.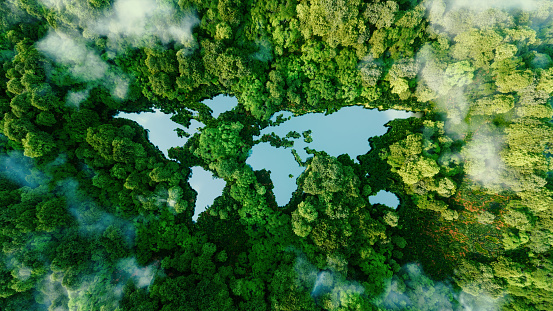 With the climate crisis becoming more visibly threatening than ever before and the climate heating up too quickly and noticeably hard to adapt to, the need to act for the nature and by all people has become more and more urgent than before.
Each year, the actors from all sectors, states and institutions make promises to speed up the reaction for climate change and the environment. This tradition needs to be backed up by genuine action and support to all innovations and inventions aimed at transforming economies to make them more inclusive, more friendly, greener and more nature conservative.
The genuine actions would require backing up young people's movements and foundations aimed at addressing climate change without downplaying the role they play in implementation and decision-making processes.
Addressing climate change would require respect for each party's contributions and commitments including those by young climate activists.
The solutions ought to be continuous and this can only be done through genuine inclusion, increasing funding and provision of accurate climate statistics to all young actors. It is a shame to see climate activism movements by young people frustrated and collapsing due to inadequate support. It is high time the state and institution actors walked the walk of supporting these initiatives.
The accurate data is key in ensuring that the movement is relatable, acceptable and embraced by all people. This shall make collective transformative climate action on a global scale possible and practical.
The theme 'only one earth' reemphasized by the United Nations Secretary General, Antonio Guterres at the concluded Stockholm +50 International Meeting in Sweden is a reminder that we must act for the only planet we have to ensure sustainable survival and the action must be now and fast.
Nkunzi Foundation – Model Peace Forum continues to reflect on its pledge aimed at enhancing youth voices and actions meaningfully towards creating greener and healthier environments through forging lasting partnerships and other established fast measures.
Facts (Source; United Nations Environment Program)
We are using the equivalent of 1.6 Earths to maintain our current way of life, and ecosystems cannot keep up with our demands.

Sustainable consumption and production can drive economic development, mitigate climate change, positively impact health and pollution, and help alleviate poverty – potentially increasing incomes by an average 11% in low and medium income countries by 2060 and 4% in high income countries.