CULTURE AS AN IDENTITY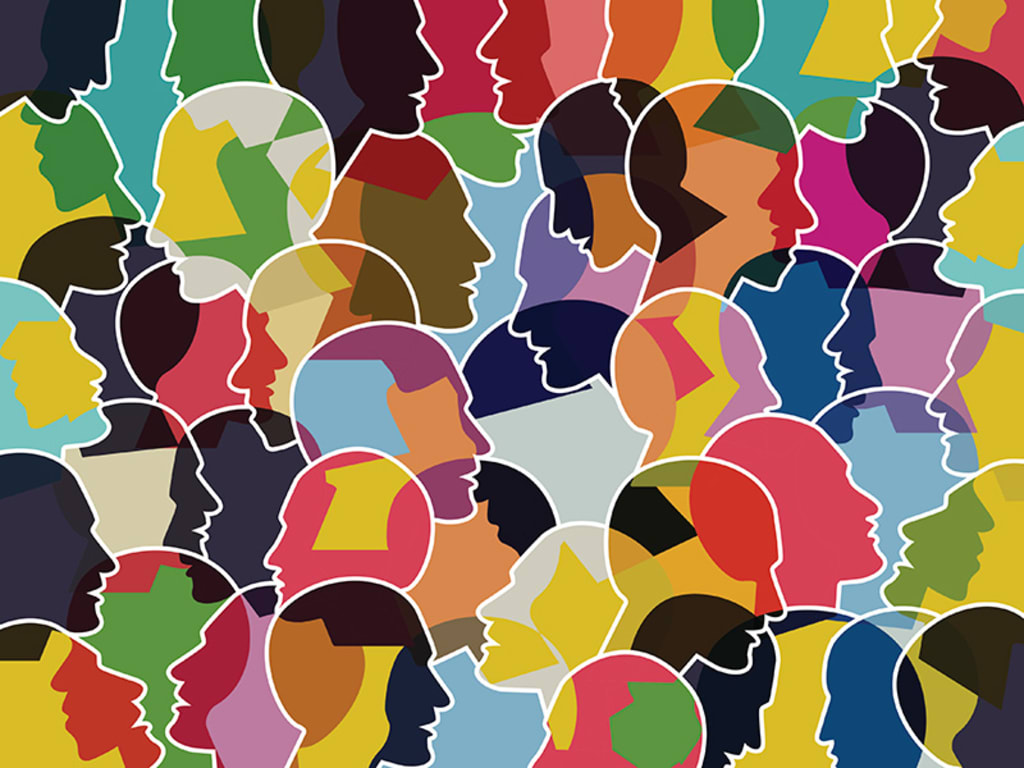 "Culture is not a box to check on a questionnaire of humanity. It is a process you join, a life lived with others." Prof. Kwame Appiah.
Deep in South Western Uganda lies a tribe whose culture demanded the execution of any girl that got pregnant before marriage. In the custom's time, no girl was spared.For the few years I have lived on this earth, I have interacted with peoples from different places. We come from different places and as such share different cultures and different heritages. Culture may be defined as the arts, customs, lifestyles, background and habits that characterize a particular society or nation. It may also involve any knowledge passed on from one generation to another.Therefore, we have different societies with a diversity of lifestyles, backgrounds or even customs. Many have argued that culture creates an immense order in society; that without culture human beings would live like wild creatures. So among these, we have cultures that control women's sexual urge through Female Genital Mutilation. We have cultures that believe a woman should not say no to a man sexually. We have cultures that initiate boys into manhood through circumcision – a custom which involves boys spending a few days away from home learning how a man should act, behave or even what responsibilities they hold as they transition into manhood. We also have cultures where a boy child is weaned with local beer so as to initiate them into the "men's drink". Cultures that one may not marry a clan mate as they are their kin. There are very many different norms, beliefs and practices that are subject to many different cultures.
Culture, however, reaches a point where some of the values or customs get outdated as we are in an evolving world. For example, many customs such as acknowledging one's ancestors by spilling some wine on the ground before drinking have since been disregarded by Christian faith as ungodly. Customs such as traditional circumcision that involved very many rituals have been disregarded as unhealthy by medical professionals,not to mention the Continued fight against FGM by the feminist movement and Human rights defenders.
So, the question then is whether culture is an identity? We are in slippery times as far as culture is concerned. Very many controversial issues occupy our minds yet our cultures may not even grant us the option to think about them. For my own culture, abortion is an ill omen not only to the family but to the community. There has to be marriage for a family to exist and that it must be a man and woman. My culture only knows two gender orientations – that is female and male. Artificial insemination is a thing unheard of since it is believed that sex is for procreation and not any other means.To that extent, culture as an identity seizes to complete its function. Questions such as why one would identify with a culture that hangs pregnancy before marriage yet one wants to have children without necessarily getting married. That why would one identify with a culture that is against divorce yet they are risking their lives to stay with a psychopathic violent spouse. Questions such as these and many more render the concept of culture as an identity volatile.

However, there is a silver lining as this conundrum occupies our minds. We are in a world where it is possible to interact with very many people extensively. My father says that we now live in a global village where acceptance and compromise are key to survival. The ancient cultures might have been formed in such a way to keep their unique heritage since in any case most believed that they were in their world alone. Take for example, the legend among the Turkana people that all the cows in the world were given to them by their god. Clearly Friesian cows were far from their imagination. With the exposure that we have today, most of these customs and values that make up our cultures get diluted and do not render the very fundamental objective they were supposed to render.
Culture as an identity should rather occupy our minds as an aspect of our humanity. Humans are inherently social animals – though we have a few issues here and there but with an option of peace, its all we would take. We should be able to easily accept and chose compromise. Culture as an identity should not be one to invoke in order to justify differences hence violence. Culture should enable us to realize that we are one species and as such we are one and the same…..
BY VICTOR NTAMUGABUMWE